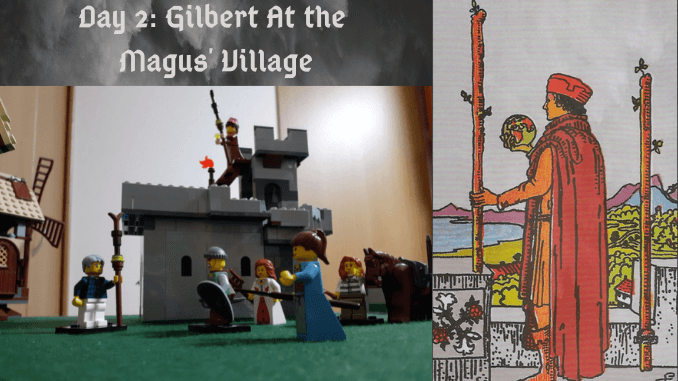 Legendorama 13: Gilbert Meets The Magus
Legendorama 13: Gilbert Meets The Magus
For most of the second day Gilbert the Yeoman had followed the course of the river as it meandered into the depths of a forest until, as dusk was descending, he came to the village of the Magus. It was a small settlement consisting of five buildings, a watchtower, a barn, a windmill and two solidly built dwellings.
When Gilbert arrived at the village he was greeted by a small party of women armed with pitchforks and a spear. Behind them, on the roof of one of the dwellings, an archer stood ready to shoot an arrow at him should the visitor prove hostile.
The proceedings were impassively observed by the magus who was standing on the parapet of the watchtower with his scrying glass in his hand. He seemed to have been expecting Gilbert's arrival. With him on the parapet was an older man who seemed to be his personal servant. This man he dispatched to meet the visitor and escort him to the watchtower.